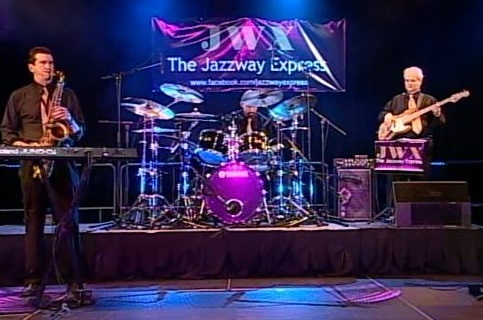 Leadership and Team Building Training
with Live Music
Successful musical groups require strong leadership and teamwork.
Using the successful jazz group as an object lesson, Music Around Town can provide one two-hour training sessions in leadership, business strategy, teamwork and delegation.
Concepts include strengths-based delegation, the role of personality testing in theory and practice, the role and development of trust in groups, communication, shared leadership, business strategy, and conflict resolution. The workshop can also focus on means of aligning organizational goals with personality strengths of employees, as well as how to assemble teams to maximize their overall effectiveness. Peppered with musical showcases, these object lessons provide powerful and engaging examples of these principles in action. Music Around Town's workshops provide an innovative way to develop employees' team building skills, as well as the leadership and delegation skills of leaders in any organization.
Call 407.489.7502 to discuss the needs of your organization.
-- Brent Ward, MBA, MISM, MPM, CAPM, MCSD


February, 2015