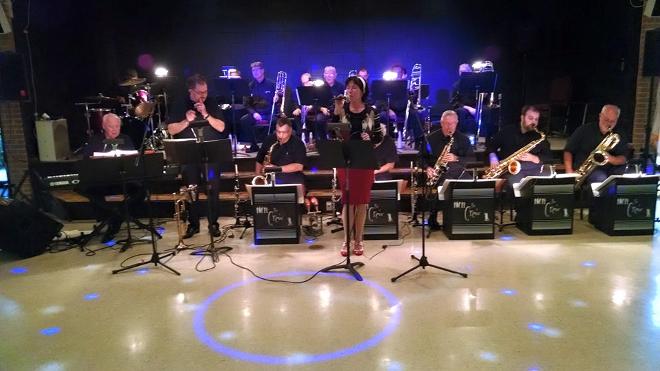 The Crew Big Band!
The Crew Big Band plays danceable swing tunes. The band can be configured from 7 to 17 instruments (bass, drums, piano, guitar, saxes, trombones, and trumpets) plus a male and/or female vocalist. This allows us to fit just about any budget. We can also provide light background music over dinner or a reception period with our jazz trio.
Here is a sound sample of the full instrumental band:
A Sample of our singer Amy!
AMY_2014_Final_AllThat Jazz.mp3